The TEACHED short film series was created to:
1) Amplify diverse voices and share stories that often go unheard,
2) Educate, enlighten and motivate audiences around issues of race, social justice and equality, and,
3) Help "change the lens" on youth of color, especially African American boys, whose portrayal in the media is often narrow and negative.

Our progress so far:
- Production of five cinematic short films featured at 100+ festivals and special events, winning 14 awards
- Production of 25+ online videos including eight On The Loudspeaker interviews with 300,000+ views
- Distribution at 3,000+ colleges, universities & libraries
- 6,000+ Facebook likes, 3,350+ Twitter followers, 375+ individual donors
- Media coverage from 25+ outlets including USAToday, Huffington Post and Dropout Nation.
- Dozens of high-profile speaking opportunities for those featured in the films, including this TED Talk, The Atlantic's Race & Justice Summit (broadcast on C-Span), and at venues including the Museum of the Moving Image, Kapor Center for Social Impact, SXSWEdu, LinkedIn, Salesforce, ASU-GSV Education Innovation Summit, the U.S. Department of Education and numerous other government offices, community organizations, faith-based entities, colleges, universities, businesses and more.

WHAT ARE PEOPLE SAYING?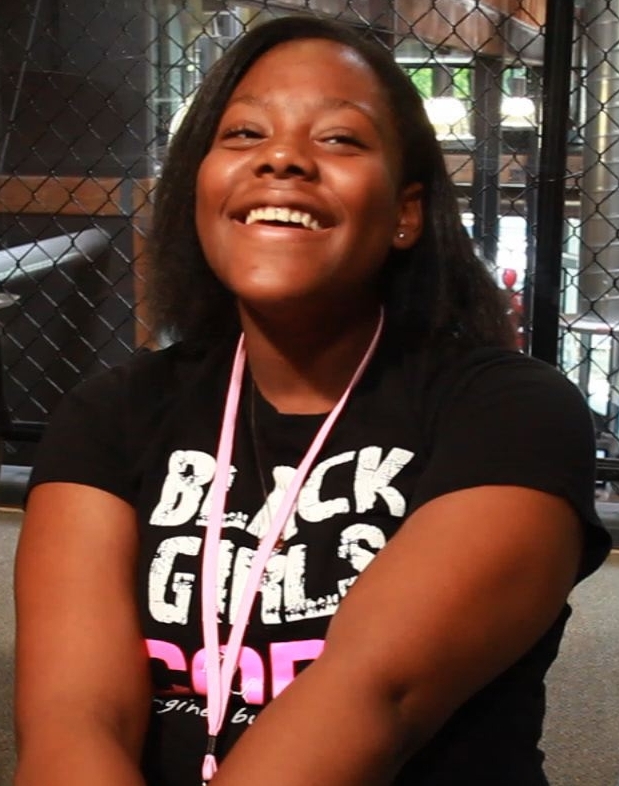 By being in Code Oakland, I am showing other girls what they can do! I am a living example to other young girls of color that we can have a career in technology and have an impact on our community and world. I am able to show that coding is fun and can open a world of possibilities.
TEACHED FILM AWARDS
Napa Valley Film Festival 2016 - Best Short Documentary
Uptown Short Film Festival 2016 - Best Documentary
Fulbright Film Festival 2016 - First Place
Best Shorts Competition 2016 - Humanitarian Award
Harlem International Film Festival 2015 - Best Short Documentary
Humboldt International Film Festival 2015 - Best Documentary
Napa Valley Film Festival 2015 - Honorable Mention
Being a part of Unchartered Territory impacted me in ways I could not have imagined. I have been asked by schools, districts and government agencies to speak all across the country. It has given me the opportunity to shed light on serious issues surrounding education and race.
AWARDS, CONT'D
Houston World Fest 2015 - Bronze, Social & Economic Issues
Canada International Film Festival 2015 - Rising Star Award
(In)Justice for All Film Festival 2015 - Audience Award
(In)Justice for All Film Festival 2015 - Social Impact Award
Los Angeles Independent Film Festival 2015 - Award of Merit
TFA Social Innovation Award 2013
Honolulu Film Festival Aloha Award
TEACHED provided a platform and audience that I otherwise never would have had exposure to. Director Kelly Amis has launched something bigger than a film...people like me have started to mobilize and make things happen. How do I explain the impact? It was transformative on so many different levels. The beautiful part is that it isn't over.
TEACHED DONORS
TEACHED Vol. I Kickstarter = 122 backers
TEACHED Vol. II Kickstarter = 77 backers
Donors through the International Documentary Association = 170
GET INVOLVED
DONATE
We're examining education and race equality more deeply in our first feature-length documentary (now in production in Oakland, CA!). Please help make this indie film a reality with a donation today.
HOST A SCREENING
Engage your community in education equality issues by hosting a TEACHED film screening. You'll receive digital discussion guides, promotional materials and event-planning assistance. Questions? Contact us.
SPREAD THE WORD
Please share our website with friends and colleagues, follow us on social media and join our mailing list.